About Our Restaurants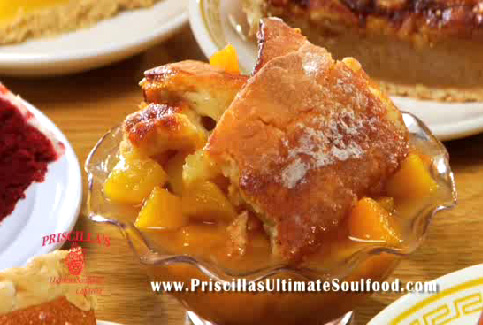 Priscilla's Ultimate Soulfood Cafeteria in Hillside, IL is a family owned and operated business run by Priscilla and Mansfield Redmond who also run the location in Hanover Park, IL. What we serve is great southern comfort food at a price that is affordable. Our friendly staff and mouthwatering cuisine will keep you coming back for more. You don't have to take our word for it, read what our customers have to say.
"Caution: This is good enough to eat every day but it is definitely not food you should consume daily.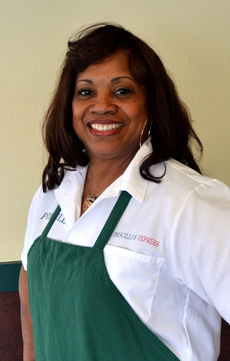 Here's some additional pre-review advice: Pack a pillow or a huge caffeinated drink for the trip back home. You will be in a food coma if you manage to finish this hearty meal."
- 1/18/15
"This place is incredible!!!!!! Food is always hot fresh, and never greasy!!! Reminds me of home!!!!! The ladies are sweet and friendly!!!!! I will never stop coming to Priscilla's or Priscilla's Ultimate!!!!! I only wish they were open on Mondays and Tuesdays too but I won't complain ;-) Will be back to try some smothered pork chops and fried chicken!"
6/25/2014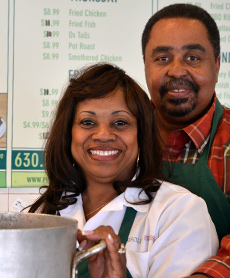 "Let's see…Convenient location...CHECK! Tasty SOUL food…CHECK! Quick service…CHECK! Friendly staff…CHECK! Can't ask for anything more."
- Eric G., 04/06/2014
Browse Our Menu
Check out
our full menu now. Be warned, it will make you hungry!